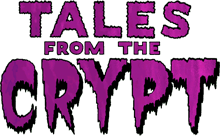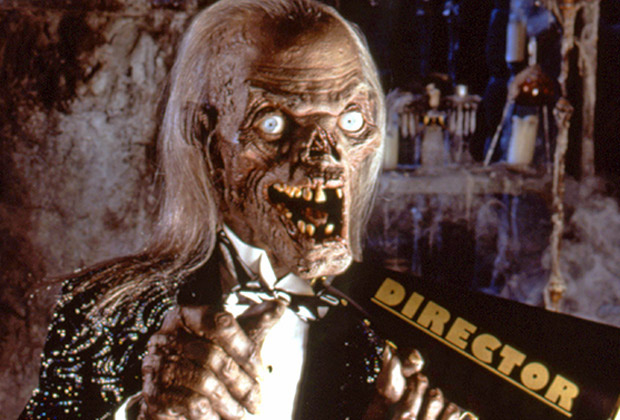 ---
June 10, 1989 - July 19, 1996
HBO Horror Anthology
93 Episodes

Cast:
| | |
| --- | --- |
| The Cryptkeeper: | John Kassir |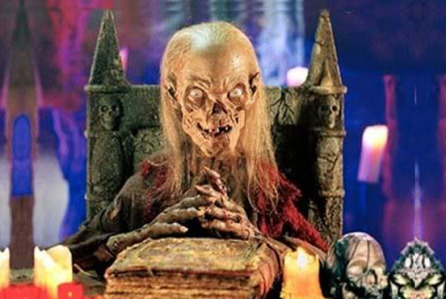 Each episode of HBO's Tales from the Crypt begins with
a tracking shot leading to the front door of The Cryptkeeper's
mansion as the camera pans down from the foyer to the
hallways and stairways and finally the basement of the
mansion itself. The Crypt Keeper is an animated corpse, as
opposed to the original comics in which he was a living
human being. The wisecracking Crypt Keeper would then
introduce the episode with intentionally hackneyed puns. Each
episode was self contained, and was bookended by an outro
sequence again involving the Crypt Keeper. While new
episodes were continuing to air on its original network home
of HBO, reruns of earlier episodes aired on FOX during the
Fall 1994 TV season, with episodes edited to remove nudity
and profanity. In addition, Universal Pictures made 3 spin-off
theatrical movies: 1995's Demon Knight, 1996's Bordello of
Blood, and 2002's The Ritual. A Saturday morning cartoon
spin-off, Tales from the Cryptkeeper, aired on ABC for 2
seasons, revived in 1999 for an additional 13 episodes.

Click HERE to download theme song.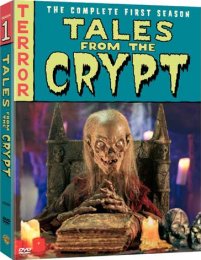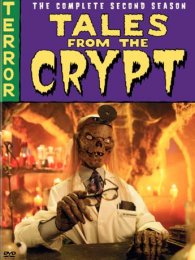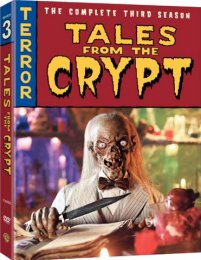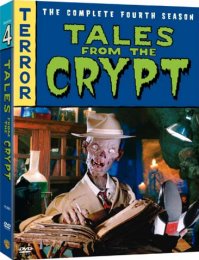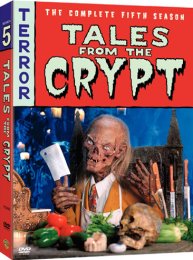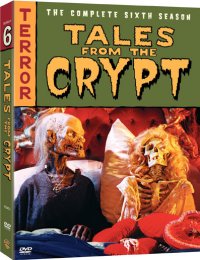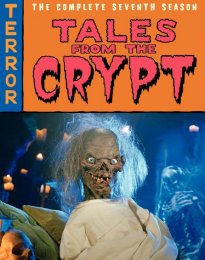 Click on the images above to purchase the complete series on DVD!

Click HERE to purchase TV books and videos!
---

Look for Tales from the Crypt on The Sci-Fi Channel.
Episode Guide
From EpGuides.com

Tales from the Crypt
From TV.com

Tales from the Crypt
From Wikipedia

Tales from the Crypt
From The Internet Movie Database


These links were last tested January 2019.
---
Check out this classic TV Guide cover...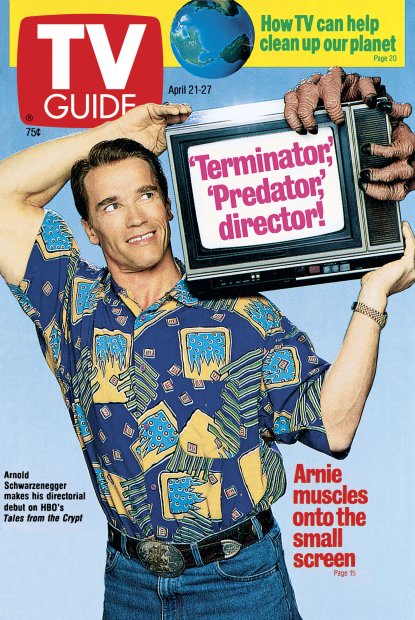 ---