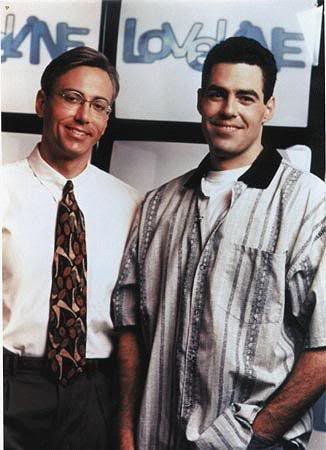 ---
Premiered November 11, 1996
MTV Late-Night Talk Show

Hosts:
Adam Carolla
Drew Pinsky

Co-Hosts:
Kris McGaha
Laura Kightlinger
Lou Thornton
Carmen Electra
Idalis DeLeon
Diane Farr
Catherine McCord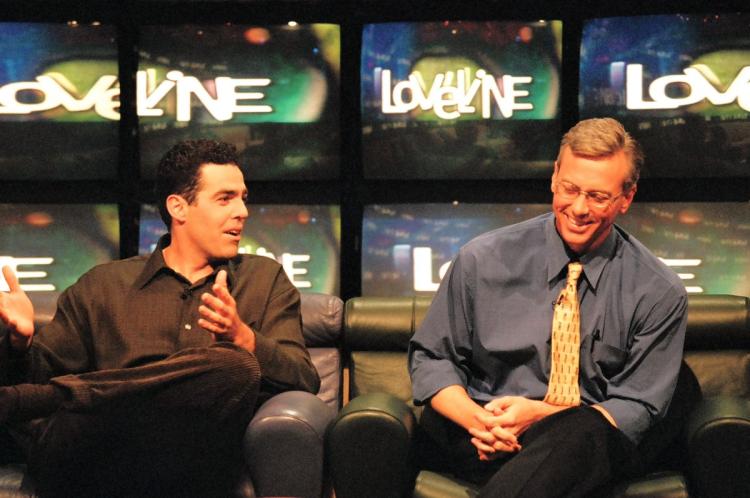 Loveline follows the call-in question-and-answer model with
the primary goal of helping youth and young adults with
relationship, sexuality, and drug addiction problems through
the expertise of Dr. Drew Pinsky, an internist and addiction
medicine specialist, and the humorous context and insight
provided by a comedic host, Adam Carolla. Adam Carolla
explained his role as a "sheep in wolf's clothing". Furthermore,
the comedy is often necessary to keep spirits high, as
the show frequently handles callers who are dealing with
serious issues such as drug addiction, sexual abuse, and
domestic violence. The series will occasionally answer calls
of a general medical nature, especially on slow nights or if
they seem peculiar. Also, listeners are encouraged to
participate in Loveline's many games. Originally created by
Scott Mason and Jim "The Poorman" Trenton, Loveline
was originally a Radio Series on local Los Angeles radio
station KROQ, later Syndicated to local Radio Stations
across America. A TV version of Loveline on MTV followed
the same general format as the original radio show but
featured a live audience and a female co-host alongside
Dr. Drew and Adam Carolla. The TV version of Loveline
was Videotaped at Hollywood Center Studios in L.A.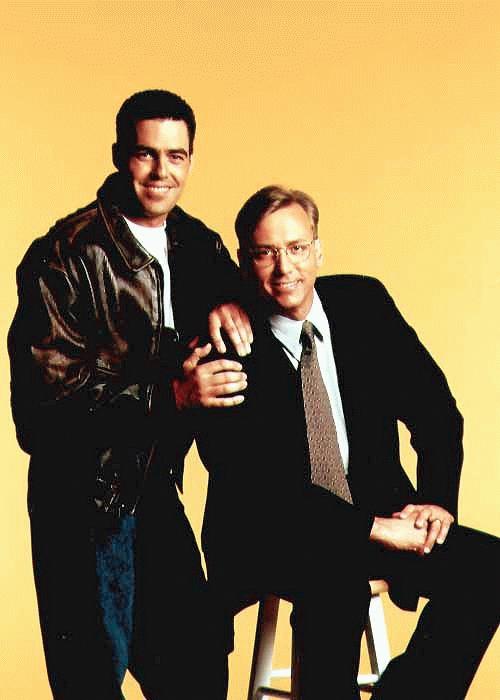 Click HERE to download theme song.



Click HERE to purchase TV books and videos!
---
Loveline
From TV.com

Loveline
From Wikipedia

Loveline
From The Internet Movie Database


These links were last tested May 2019.